Every Child Matters
By Rose Beach
August 20, 2021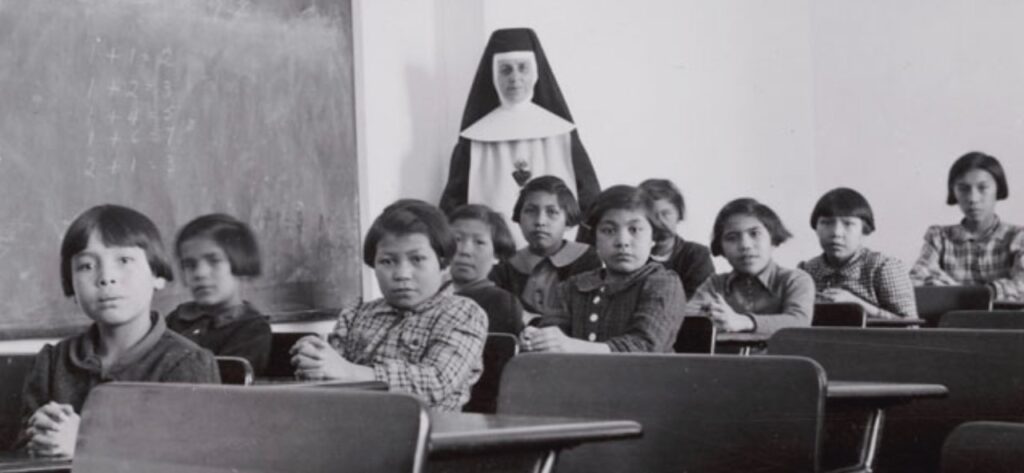 I have a silent rage that could burn churches, but I chose to put a paper to the pacifist pen. If I speak of the cultural genocide that occurred in the Canadian residential schools, at first people don't understand. They can't even begin to fathom the hell on earth inflicted on First Nations, Inuit, and Metis children between the 1860s to 1996. An estimated 150,000 children were forced into the schools, many died, their small bodies dumped unceremoniously into secret mass graves.
Let me bring you back in time to 1920. My Kokum (grandmother in Cree) was put into a Manitoba residential school at two years old. For sixteen years she was abused physically, mentally, and sexually. If she peed the bed, the nuns would wrap her in the wet sheets and whip her. She was made to kneel on pencils, and strapped as punishment. She was raped, humiliated and beaten down, but they couldn't make my brave Kokum cry. The priests and nuns were told to "take the Indian out of the child" at all costs, and they took their task to a sinister level.
After all she'd been through, my grandmother had pride in being Indigenous until the day she died. The institution couldn't break her. Later on, when my mom was growing up and attending public school, she was called a, "dirty Indian", but she knew better than to feel shame in her heritage, or my grandmother would beat my mother senselessly. My mother suffered mental and physical abuse, but no sexual abuse, and she never had to go to a residential school. That was the start of stopping the cycle of abuse. My Kokum, and the other survivors' incredible strength through these horrors is the reason I'm even alive, sitting here writing this tragic, yet unfortunately true tale.
You may be wondering why the children's parents didn't come and try to rescue their sons and daughters. The Indian Act stole any power from parents, who would be jailed if they tried to rescue their children. Many little beings lost their lives trying to escape, to get home.
The residential school system stole an entire culture. Wouldn't you be enraged if you never knew your heritage? I'm personally haunted by it. It's an empty feeling. What if…? What if I would have gotten a chance to experience the wisdom of my grandmother before she died young on the downtown streets of Vancouver? What if she'd gotten a chance at the bright future she deserved instead of trying to drown her trauma in heroin and alcohol? What if the church would take accountability so that we can close this dark chapter of colonialism? The ancestors need peace, and I want to be able to look my children in the eye, and inform them justice has been served for our people.
So, how can this justice be served?
Firstly, any records pertaining to abuse of Indigenous children at the hands of the residential schools needs to be turned over. This may sound like a simple request, but the church is refusing to provide the documents citing privacy policies. Prime minister Trudeau stated the government has tools available to compel the church to procure residential school records, but he indicated he does not want to resort to taking the institution to court. Forgiveness and redemption can't be attained without the Catholic church releasing the records, and taking accountability. Meanwhile, the pope will meet with a congregation including Canadian residential school survivors this coming December. I'm hoping he has the courage to at least apologize for the despicable acts of his predecessors.
Secondly, pay the survivors what they were promised. Again, that should be a given, but the Catholic church continues to try to cheat the First Nations out of their settlement money. In the landmark 2005 Indian Residential School Settlement Agreement, one of the Catholic church's promises was to give their "best efforts" at raising $25 million for survivors. After a decade more than $21 million remained unpaid. The church went to court and pointed to the "best efforts" clause, saying they'd tried their best. On July 16, 2015, the judge agreed and absolved the church of its legal obligation. Yet, in 2016, $128 million was shelled out for a Toronto church's renovation, only one year after church groups told a judge $3.9 million was all they could raise nationally for residential school survivors.
Thirdly, Jordan's principle needs to be upheld. Jordan's principle makes sure all First Nations children living in Canada can access the products, services and supports they need, when they need them. Funding can help with a wide range of health, social and educational needs, including the unique needs that First Nations, Two-Spirit and LGBTQQIA children and youth and those with disabilities may have.
Jordan's Principle is named in memory of Jordan River Anderson. He was a five year old boy from Manitoba who died in hospital, never knowing a family home, while the federal and provincial governments argued in court about who would pay for his care.
The federal government is currently seeking a judicial review of the Human Rights Tribunal's rulings that ensure justice for Indigenous children.
And lastly, the Liberal government needs to provide a swift timeline and funding to deliver on the Truth and Reconciliation Commission's calls to action 71 through 76 – which focus on identifying missing children and identifying burial sites.
As Tori Cress, co-founder of Idle No More-Ontario said, "stop extracting resources, go extract our children from unmarked graves."
For more information, or how to help or donate to these causes, go to: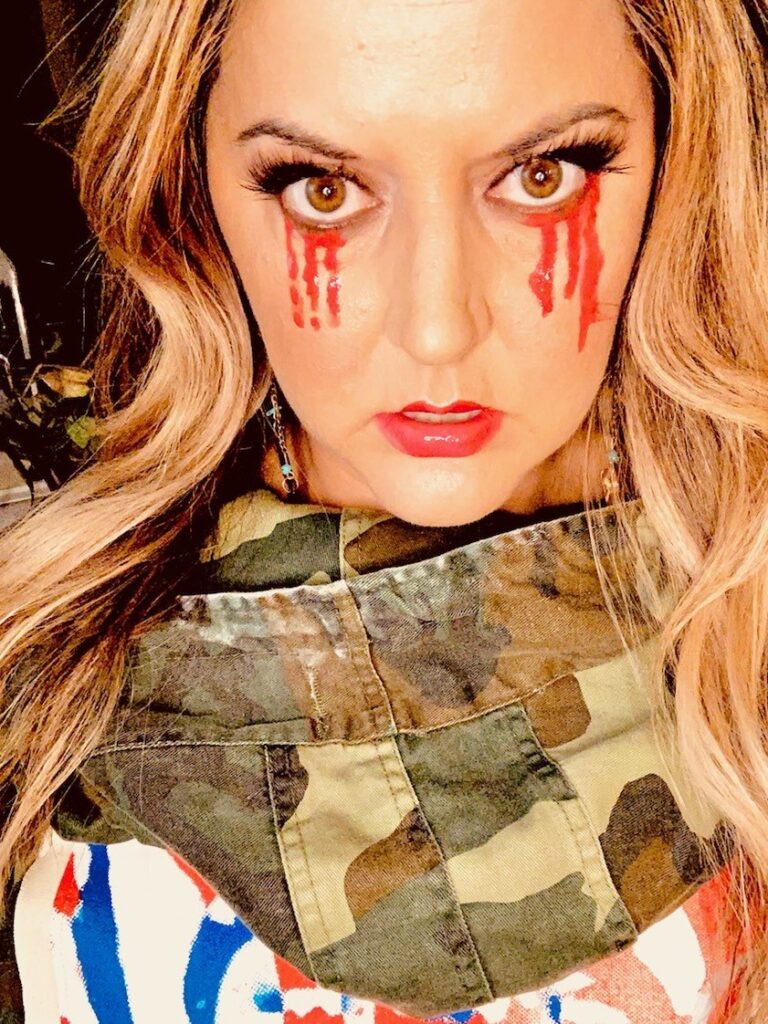 Rose Beach is a Metis pop singer/songwriter hailing from the Canadian prairies. She performed at private events and clubs in Tokyo, Japan, for ten years before moving to Kelowna, BC, Canada. She has been steadily creating new songs since her first album, Family Love, was released. Her new single, "Every Child Matters" is dropping in September, 2021.

www.rosebeach.net
Every Child Matters
by Rose Beach and TerryVibes