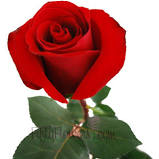 There are times when writers, for various reasons, decide to assume authorship under a pseudonym, a made-up name. The Brontë Sisters. Charlotte, Emily and Anne, published their first works under the names Currer, Ellis and Acton Bell, respectively. Their reason: We had a vague impression that authoresses are liable to be looked on with prejudice.
Little Women author Louisa May Alcott used the nom de plume A.M. Barnard in order to deal with subjects considered "unladylike" for a late 19th century female writer.
Many writers use pseudonyms because experimental pieces defy branding, because they are so different from what their reader-base has been trained to become accustomed to that they create confusion and unreliability in the readership.
Gangster Story
I have a few nom de plumes, one of which I am willing to share on this site. The first of those is Michael Ponzi, who is the author of The Family Business. I wrote it with a future movie in mind.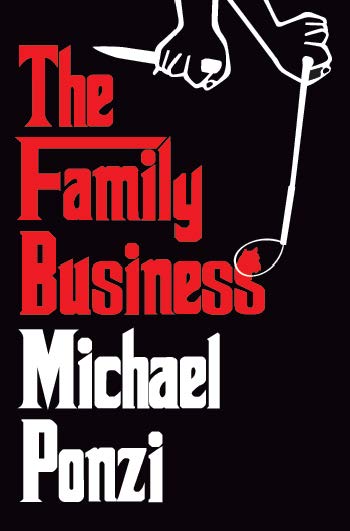 I'm a fan of gangster movies (especially the Godfather), so I've always wanted to write a story that involved the mob, secret societies and all the intrigue that goes with it. But alas I'm not Sicilian, so I could never compete with writers who know the culture from the inside out.
Instead, I decided to take a lighter-hearted approach, invoking many of the gangster movie themes and devices in a dry-witted approach, while retaining complexity and the unraveling in a dénouement at the end.
The Family Business is the story of Michael Ponzi's return to a Hoboken neighborhood to continue in his father's profession as a hit man (beware of surprise plot twist). Michael's first solo assignment comes after his dad gets pinched by the FBI, and The Dwarf, the "big" Carzano crime boss, orders a hit involving Zenobia, the best-known pop star on the planet.
After Zenobia foils Michael at finishing the task, he discovers she is in major trouble with The Management and that The Dwarf has double-crossed him. He and Zenobia barely escape with their lives, and while on the lam, Michael is accused of kidnapping the mega star. On a Mennonite farm in upstate New York, Michael and Zenobia devise a way to return to their lives and solve two problems: Zenobia wants freedom from The Management, while Michael wants to settle family business with the Carzanos.
Amid all their problems, the two discover an odd attraction. In a Snowden-esque twist, Zenobia is hiding a stolen microchip containing sensitive information about "The Management" and the identity of "The Man." As it turns out, the FBI and the mob are after the same information. Ultimately, Michael leverages the chip with bidders through an elaborate Ponzi scheme, with surprising results!
Author Credit
Michael Ponzi is an unemployed teacher from Hoboken, New Jersey, who presently lives in upstate New York. He is the only son of hardworking Italian/Irish parents who have always been very proud of him. The Family Business is his first novel.
Shadow Side
For at least seven years, I've been working with a content creator on a series of books where the inspiration has scared me. I would never ostensibly attach my name to this series. In all, there are (or will be seven books), but I've been brave enough to publish only one, though I have done nothing until now to let anyone know it's even available, or that it was published under an obvious pseudonym.
Throughout my life, I've had to deal with events and persons that defy reality, that challenge belief. This book is listed as non-fiction, purposed for allowing readers to discern their own limits of credulity.
Book Back Cover: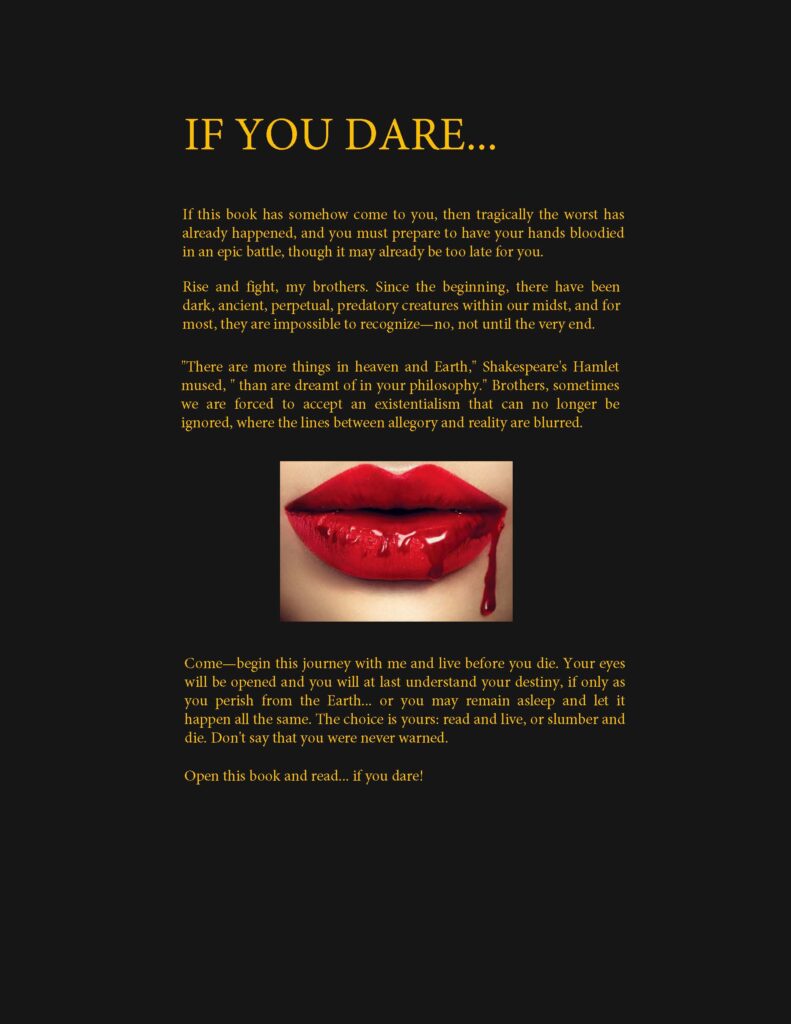 Perhaps the remaining six will never be published.