The characteristic of great innovators and great companies is they see a space that others do not. They don't just listen to what people tell them; they actually invent something new, something that you didn't know you needed, but the moment you see it, you say, "I must have it!" – Eric Schmidt
It does not matter what you seek. I can help you find it. It does not matter what you want to achieve. I can help you achieve it. An innovator is a person who knows "how to go about things," "how things work" and "how to get things done." Any degree of difficulty is irrelevant and it does not matter that the task is something that has never been done before. I take great pride in being an innovator, while as a consultant who is very limited in his time, I am highly-selective about projects I take on. I can assure you, however, if our fortunes relate to innovate, You'll Never Have a "Friend Like Me!"
Consultation for Books
Whether you have just conceived the world's next great novel or your are an industry leader or well-known entertainer, I can help you frame, develop and write your book. If you require personal instruction, coaching, ghost-writing, critiquing, editing and marketing expertise, you will benefit from three decades of experience in developing, writing, publishing and marketing. I work with people on an "as available" basis. Sometimes I am tied up on projects for months on end. However, I will make myself available for unique projects.
Consultation for Film
I will work with producers and directors on front-end concerns, including story development, planning, writing, scripts, doctoring, pilots, pitching and some financing. I am open to negotiating film rights for many of my available works.
Consultation for Project Development
If you have a great idea, and you know it's a great idea, but you do not know how to go about bringing it to market, I can help you realize your ideas, dreams and ambitions. It does not matter what you have or how difficult the prospect. If I believe in your project and you are equally committed, we will make it happen—which is innovation through collaboration. I'm picky about projects, but you never know.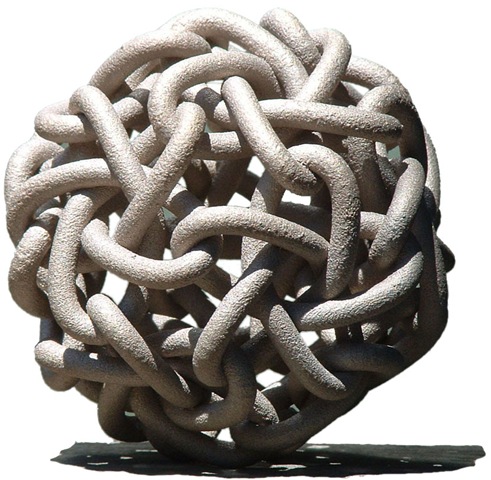 The Gordion Knot
Challenge me. Bring me your impossible tasks and I will transform them. I exist to unravel the unfathomable. For the unacquainted, the Gordian knot gave its name to a proverbial term for a problem solvable only by bold action. In 333 B.C., Alexander the Great, on his march through Anatolia, reached Gordium, the capital of Phrygia. There, he was shown the chariot of the ancient founder of the city, Gordius, with its yoke lashed to the pole by means of an intricate knot with its ends hidden.
According to tradition, this knot was to be untied only by the future conqueror of Asia. In the popular account, Alexander sliced through the knot with his sword. Thus the phrase "cutting the Gordian knot" has come to denote a bold, innovative solution to a complicated problem.
So bring me your "knots," your "stumps," your "stalls" and your "roadblocks." You can contact me at [email protected] or leave a message below. I will work with anyone who has an intriguing and innovative idea. It will be an adventure, and if nothing else, you'll never have another friend like me!