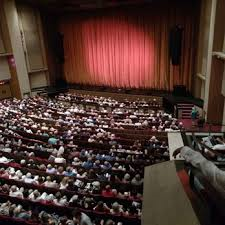 My earliest memory of the stage was my kindergarten graduation. I bombed. The boys had been instructed to bow and the girls to curtsey – they actually gave us detailed instructions (though in my defense, they didn't mention "direction"). So there we were – boys in suit and tie and girls in fancy dresses. After receiving my "diploma," I bowed, but instead of bowing to the audience, I bowed toward the principal – which meant the audience got my butt. The room erupted in laughter, and my parents were naturally embarrassed.
Future stage appearances were less problematic. As a saxophonist and clarinetist (for the orchestra), I was often on stage during my teen years. During eighth and ninth grade, I did skits for school rallies, and I was in a band that played at school dances.
In high school, I competed in Speech and Debate, winning many tournaments. In the duet acting category, I played boxer Jack Johnson in a scene from The Great White Hope. My acting partner was Mary Murphy, who was also my debate partner. In my senior year, I won many awards for acting, speech and debate, and foreign language.
During my senior year, I was the Rally Director for the school, which meant I had to stage, direct and host a show about once every three weeks. We did skits, gags and interviews, including one were Whitman Mayo (Grady from Sanford and Son) visited, though I cannot remember the circumstances of that visit.
In college at CSUS, I auditioned for Sons and Ancestors, the black theatre repertoire on campus, with Mike Gates as director. I did no acting, as I was frustrated with the material, which seemed to rely heavily on stereotypical characters. It was then I decided to write plays.
My first attempt was a Shakespearean-styled tragedie called Solomon and Constance (for a Gerald Larsen play-writing class) which was completely unrealistic and idealistic, though it was good practice. I registered it with the Library of Congress, so I suppose I could find it there, but it is lost to me.
My next attempt was a play called Michael Angelo, a story about a suicidal artist at a school in San Francisco. It was a good play, but it was never performed, and I've lost it, though it is registered with LOC.
During my junior year of college, I created a music promotions group, JAM Productions, that put on shows and dances in the local area. Circa 1981, I produced the first rap concert ever in Sacramento, featuring Grandmaster Flash and the Furious Five.
Then I wrote Stevie – The Eighth Wonder of the World, which I staged at the Broadway Theatre (Sierra II) on July 3, 1983. The show was a musical, based on the work of Stevie Wonder and Song of Solomon from the Bible, starring Sam Williams, Natalie Woods and Pepper Von.
At 22-years-old, I wrote, directed and produced the musical, which won good reviews. I wanted to take the show on the road, but we got hung up on music rights, getting mixed messages from Motown and Black Bull (Stevie Wonder's company). I decided then to write my own musical with original music, collaborating with my brother, Dean, for the music.
I wrote No More Cheesecake! in ten days during the late summer of 1983, though it wasn't until the beginning of 1985 that Dean and I began writing the music. During intense sessions during a rainy period in Sacramento, we wrote "Penny, Why?," "Just Say No!," "Magic," "I'm Following You," "Broken Promises" and others.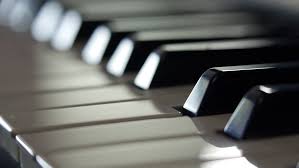 Our creative process involved experimenting with song concepts, then Dean creating a melody before I wrote the lyrics. Broken Promises was inspired by a dream, in which I heard the song completely. I worked with Dean in 2018 to recreate it as an addition to the show's music.
In the meantime, Dean was writing an orchestral overture, purposed to open the play, and song transitions and accompaniments for the musical comedy. Our sponsors include Markstein Beverage (Anhauser-Busch distributors in Sacramento), The Sacramento Bee, House of Fur (Sacramento) and Beck's Furniture, among others.
The show opened at the Sacramento Convention Center Community Center (2,400+ seats) on March 29, 1990 for the benefit of three charities: the Sacramento NAACP, The Sacramento Urban League and the Sacramento branch of the United Negro College Fund.
Ultimately, the venue was to large to maintain a consistent run, so we began to search for smaller stages. I created a proposal to run the show for 5-6 weeks at the Guild Theater off Broadway in Sacramento and even secured sponsors, but we've had to put performances off due to artistic differences.
I wrote another comedy musical called Kidstuff in 1988, set in a posh Manhattan penthouse, about a wealthy businessman who is trying to get his childish Harvard and Yale-educated sons to grow up. Kidstuff has not been produced and performed to-date, but visitors can read it on this site.
I wrote a stage play called Dream in the late-1980s-early 1990s, as a tribute to Martin Luther King, Jr. and his ideas. The plot focuses on a selfish young college student from Alabama (Theo) who in a dream finds himself sitting next to Dr. King in the days he wrote Letter From a Birmingham Jail. The adaption of the play later became my first attempt at screen writing.
I adore everything about the stage, from the dank, aging-wood smells to the lights, curtains, costumes, props, piano or ensemble/orchestra, backstage chaos, marks and the coordination of so many professional artists working together. But especially, I love the live performance, wherein each member the audience, contributing energy and reactions, becomes a player-in-kind, is part of a greater, collective performance.
Given the opportunity, I will return to the stage.